No matter your fitness level or favorite type of workout, there's one accessory that unites everyone: the gym bag.
But which gym bag is right for you? The answer can vary widely depending on what workout you're doing, what gear you need, and what style suits you (and how you travel to and from the gym).
Whether you're looking for loads of compartments, a stylish print, or something basic and budget-friendly, here are the best gym bags of 2023 to add to your Amazon wish list, STAT.
1. Sportsnew Gym Bag with Wet Pocket & Shoes Compartment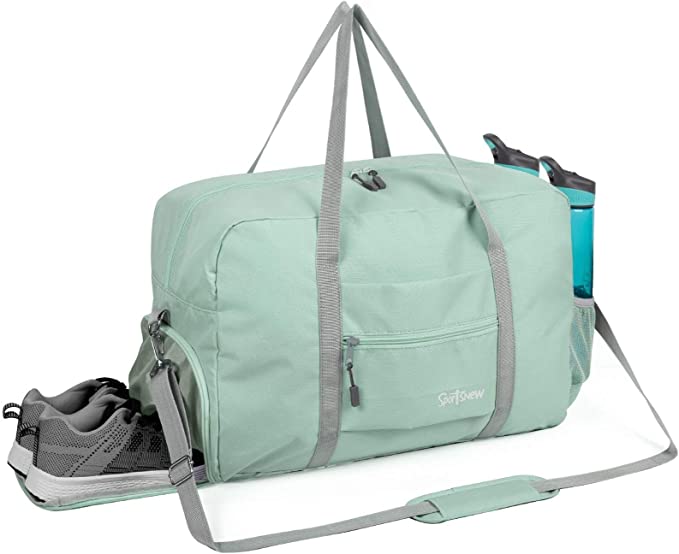 Size: 19″ x 12″ x 10″
This medium-size gym bag is perfect for those who need a secure place to store wet clothes or swimsuits.
This gym tote features a large main zippered compartment for dry and clean clothes, as well as an upgraded waterproof PVC-lined pocket for wet items so the rest of your gear stays dry.
Get it on Amazon.
Price: $17
2. Carhartt 35L Classic Duffel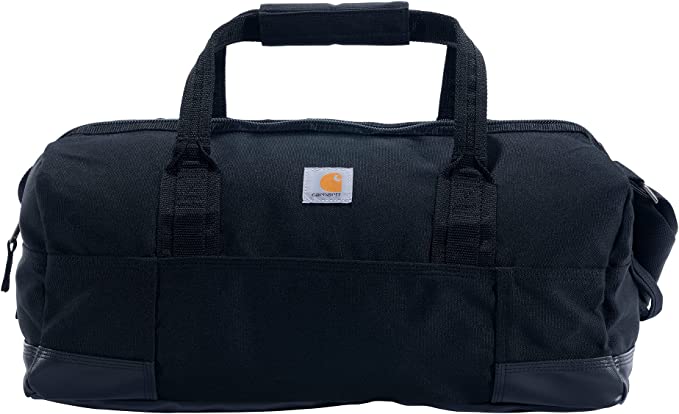 Size: 20″ x 12″ x 9
Carhartt's products are known for their quality and durability, and this gear bag is no exception. It's both water- and abrasion-resistant with a zippered exterior pocket to hold smaller items and an adjustable padded shoulder strap.
Get it at Carhartt.
Price: $70
3. Jadyn B 22″ Women's Weekender Duffel Bag with Shoe Pocket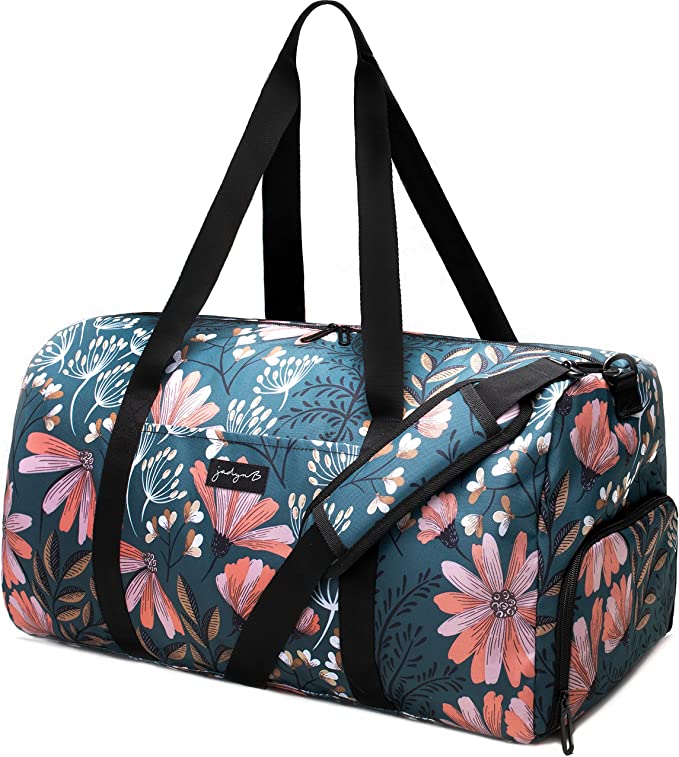 Size: 22″ x 12″ x 12″
This roomy, functional bag features a separate shoe compartment, an interior zipper pocket, and three interior mesh pockets. Available in fun floral and geometric patterns, it can easily do double duty as a gym tote or an airplane carry-on for a weekend getaway.
Get in Amazon.
Price: $43
4. Under Armour Undeniable Duffle 3.0 Gym Bag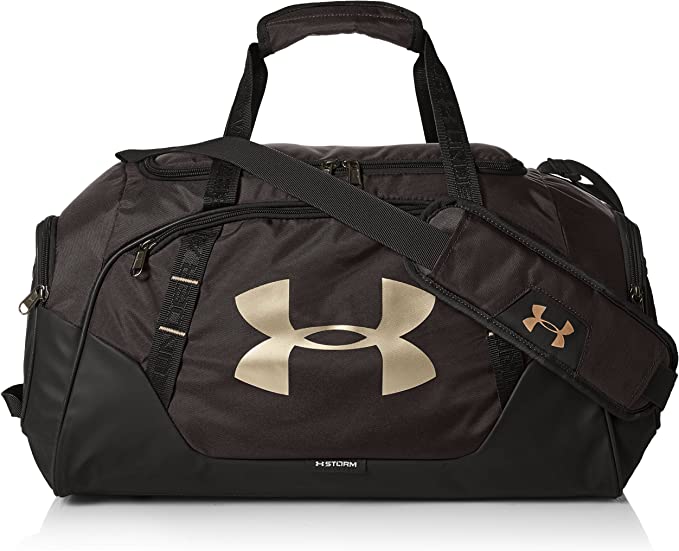 Size: 24.8″ x 11.8″ x 12.9″
There's a reason this gym bag has thousands of glowing Amazon reviews — it's a sturdy, water-resistant bag with ventilated pockets, a padded shoulder strap, and a wear-resistant bottom.
The dimensions above are for the medium-size duffle, but it ranges from XS to XL sizes and comes in 20+ colors and patterns.
Get it on Amazon.
Price: $44 – $70
5. Thule Chasm Sport Duffel Bag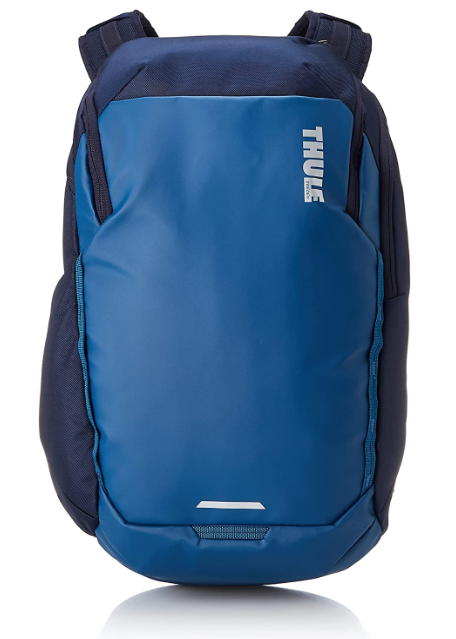 Size: 27″ x 16″ x 12″
Tired of struggling to pack or unpack larger items? This gym duffel features a wide opening and removable backpack straps so you have plenty of room to easily store your essentials.
It's also got added pockets and a padded bottom for optimal cushioning!
Get it on Amazon.
Price: $120
6. MarsBro Water Resistant Gym Bag with Shoe Compartment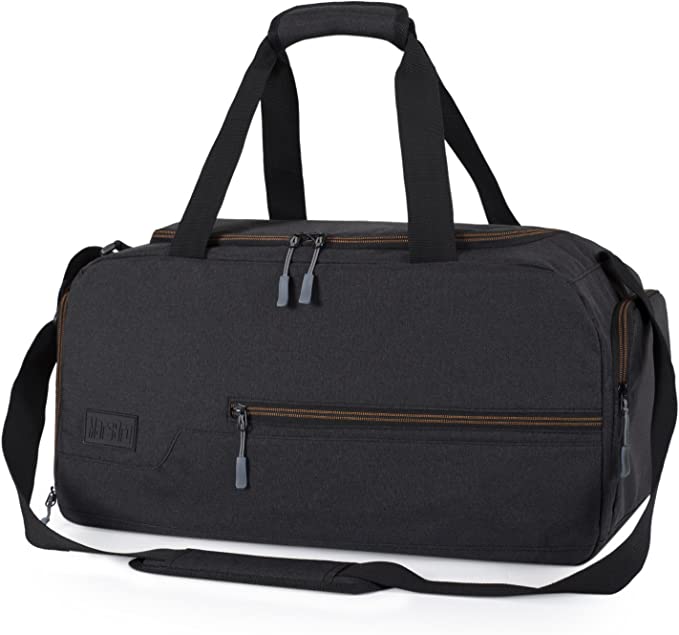 Size: 20.7″ x 11.3″ x 11.6″
Made from durable polyester fabric with a water-resistant lining, this gym bag comes in seven vibrant colors with stylish contrast striping on the handles, and the convenient luggage strap lets you easily attach it to your suitcase handle so you can stay fit away from home.
And there's plenty of room for all your gear, with a zippered shoe compartment, several interior pockets, and an anti-theft back pocket.
Get it on Amazon.
Price: $34
7. Leolake Sports Gym Bag With Wet Pocket and Shoe Compartment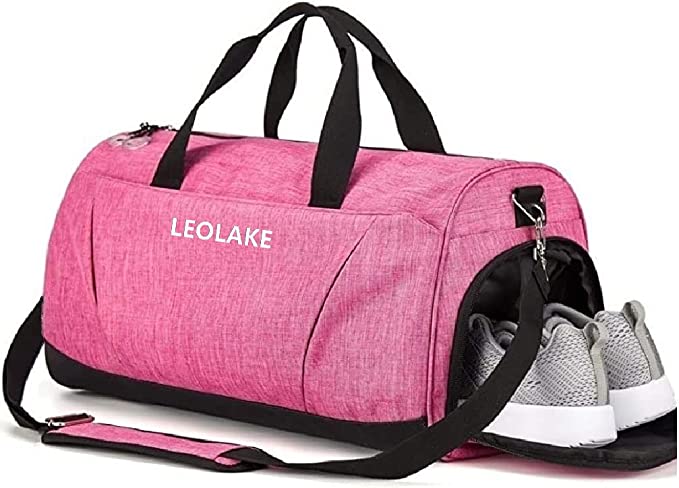 Size: 20″ x 10.2″ x 9.9″
This budget-friendly gym bag is a steal. The wear-resistant oxford fabric comes in five colors and features three pockets, a shoe compartment, and a wet pouch to stash your extra-sweaty stuff.
Functional, inexpensive, and stylish? Sign us up.
Get it on Amazon.
Price: $23
8. Metallic Women Stylish Gym Duffle Bag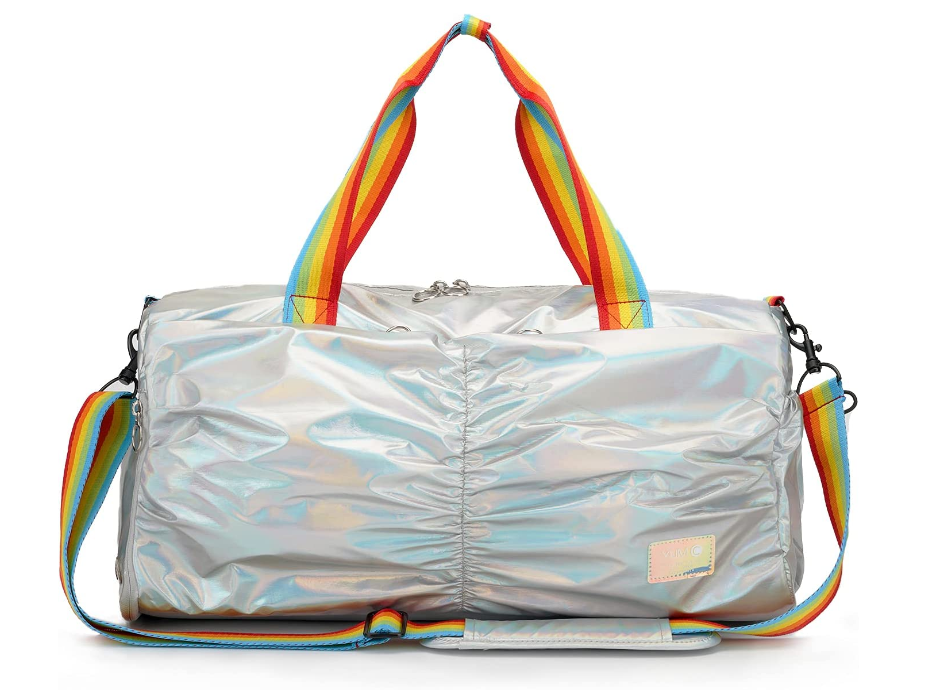 Size: 12.6″ x 10.39″ x 4.02″
If staying chic helps you stay motivated to work out, this is your bag! This bag comes in holographic, rose gold, classic black, or traditional silver so you can stay on-trend, stylish, and glam, while getting a durable and scratch-resistant bag for dance class or gym workouts.
Get it on Amazon.
Price: $34
#Gym #Bags #Add #Amazon #List