Sharing the books I read in August and if I'd recommend adding them to your collection!
Hi friends! I hope that you're enjoying the day so far. The Pilot was off work, so he took the kids to school while I caught a barre class, we enjoyed a coffee date, and lunch together. It was a lovely treat in the middle of the week!
For today's post, I wanted to share a recap of some of the books I've read recently. This post is a little belated because I kept thinking I'd finish Daughters of Rome but I couldn't do it (more below). I'd love to hear about what you've been reading lately if you'll share the goods in the comments section!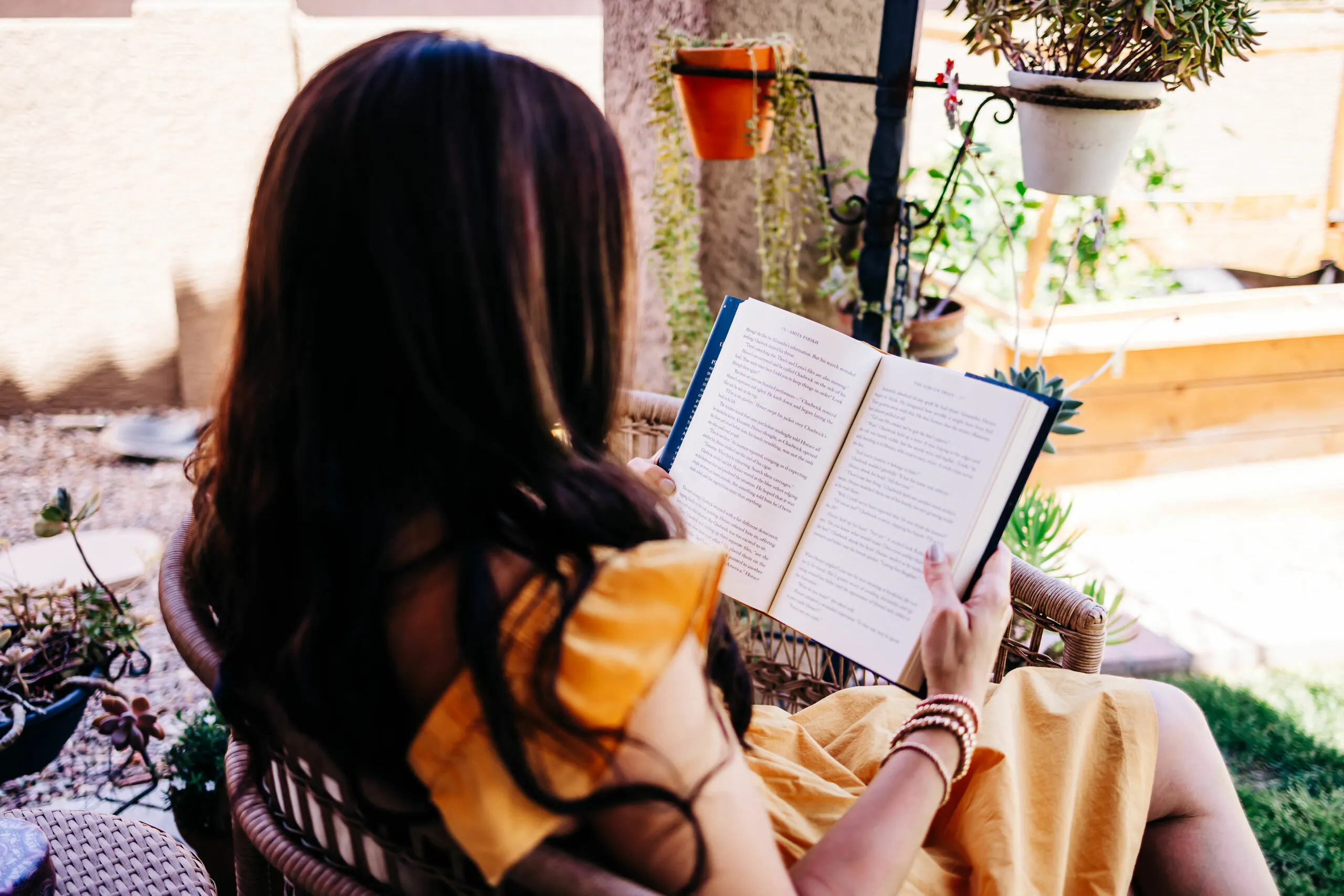 Untangled
A friend recommended this book to me, as we both have tween daughters and are heading into new territories when it comes to friendships, independence, all those teen-y things. This book was AMAZING. It's all about helping your child navigate the seven stages of adulthood, including friendships, mood/attitudes, bullying, relationships (with others and with parents), and I found it be incredibly insightful and full of helpful tips. I highly recommend it if you have a tween or teen.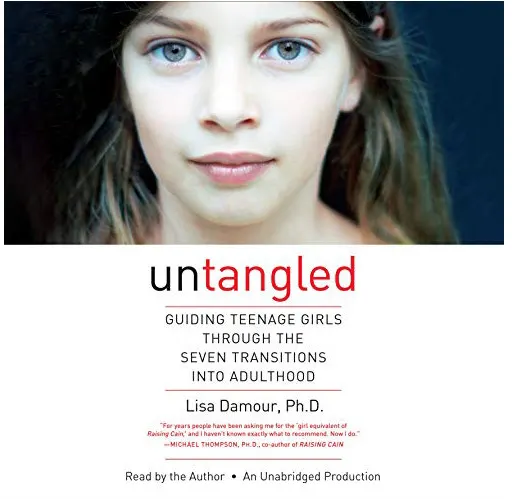 One of my favorite metaphors that the author gave was that our kids are swimming in a pool, and we're the wall. They need to venture out and be able to swim and find independence, but sometimes, they may need to come back to the wall. Sometimes, they push off the wall, which can be painful, but we need to stay there for them. A kid with a wall is going to have an easier time navigating tough situations than if the wall wasn't there. <3
From Amazon:
In this sane, highly engaging, and informed guide for parents of daughters, Dr. Damour draws on decades of experience and the latest research to reveal the seven distinct – and absolutely normal – developmental transitions that turn girls into grown-ups, including parting with childhood, contending with adult authority, entering the romantic world, and caring for herself.

Providing realistic scenarios and welcome advice on how to engage daughters in smart, constructive ways, Untangled gives parents a broad framework for understanding their daughters while addressing their most common questions, including:

My 13-year-old rolls her eyes when I try to talk to her and only does it more when I get angry with her about it. How should I respond?

Do I tell my teen daughter that I'm checking her phone?

My daughter suffers from test anxiety. What can I do to help her?

Where's the line between healthy eating and having an eating disorder?

My teenage daughter wants to know why I'm against pot when it's legal in some states. What should I say?

My daughter's friend is cutting herself. Do I call the girl's mother to let her know?

Perhaps most important, Untangled helps mothers and fathers understand, connect, and grow with their daughters. When parents know what makes their daughter tick, they can embrace and enjoy the challenge of raising a healthy, happy young woman.
The Mediterranean Dish
I'm old-school and will love cookbooks forever and ever amen. The internet is amazing, but there's something magical about having all of your favorite recipes in one spot, and to see olive oil splattered pages and well-worn edges of beloved cookbooks. Since I'm doing the EquiLife detox, a Medterranean style of eating has fit in well with the meal guide. Also, after watching Blue Zones on Netflix, I'm inspired to enjoy more fresh and vibrant daily eats!
We all love Mediterranean food (especially the kids!), so I thought it would be fun to pick up this cookbook for new inspiration. It is AMAZING. We've tried a couple of recipes that were both fantastic, and I can't wait to make more.
From Amazon:
What began as one of the first online Mediterranean food blogs has blossomed into the leading site for modern Mediterranean cooking and lifestyle with millions of readers—and now it is the inspiration for the long-awaited first cookbook from Suzy Karadsheh. In her cookbook, Suzy brings cross-culturally inspired dishes from throughout the Mediterranean into American home kitchens, using easy-to-find ingredients and easy-to-follow, tested-to-perfection recipes to make your meals more vibrant, delicious, and yes—even a little healthier, too!

Born and raised by the sea in Port Said, Egypt, Suzy lived in Michigan and Des Moines with her family before moving to Atlanta, where she now lives. Her modern cooking reflects the rich and complex traditions of the Mediterranean and Middle East, from Greece and southern Spain to Jordan and Tunisia, as well as inspiration from her new Southern roots.

Practical and weeknight-easy recipes include: Spanakopita Egg Muffins, Chicken Shawarma Bowls, Garlicky Spinach and Chickpea Soup with Lemon and Pecorino Romano, Roasted Asparagus Salad with Cherry Tomatoes and Basil, Middle Eastern Rice Pilaf with Toasted Vermicelli and Pine Nuts, Orange-Cardamom Olive Oil Cake, and of course Homemade Pita Bread to serve with just about everything.  Suzy's winning combination of approachable instructions, reliable recipes, stunning photography, charming authentic stories, and simple assemblies is sure to thrill anyone hungry to eat healthier food that bursts with flavor and spice.
Daughters of Rome – DNF
This was my second book in this series, and I was really looking forward to it, since I love Kate Quinn (I've read many of her books). The first book, Daughters of Rome, was a slow burn for me, but I still enjoyed it. Since the first book was a little slower, I stuck with this book and ended up reading more than half of it before calling it quits. The plot just dragged on, and while it was interesting to be introduced to characters from the first book but in an earlier time setting, I couldn't get into it. Boo.
From Amazon:
A.D. 69. The Roman Empire is up for the taking. The Year of Four Emperors will change everything – especially the lives of two sisters with a very personal stake in the outcome.

Elegant and ambitious, Cornelia embodies the essence of the perfect Roman wife. She lives to one day see her loyal husband as Emperor. Her sister Marcella is more aloof, content to witness history rather than make it. But when a bloody coup turns their world upside-down, both women must maneuver carefully just to stay alive.

As Cornelia tries to pick up the pieces of her shattered dreams, Marcella discovers a hidden talent for influencing the most powerful men in Rome. In the end, though, there can only be one Emperor… and one Empress.
Part of Your World
I went into this Abby Jimenez combo backwards; I read Yours Truly first (which is technically the second book) and then this one. Turns out, it didn't really matter. Some of the characters overlap but it doesn't make a huge difference in the plots.
Abby Jimenez is quickly becoming one of my favorite authors. The books are fun and light, and she includes the perfect amount of witty banter that I love. They're definitely fun to mix in between reading about autoimmune issues and historical fiction; a little lighter fare. 9/10
From Amazon:
After a wild bet, gourmet grilled-cheese sandwich, and cuddle with a baby goat, Alexis Montgomery has had her world turned upside down. The cause: Daniel Grant, a ridiculously hot carpenter who's ten years younger than her and as casual as they come—the complete opposite of sophisticated city-girl Alexis. And yet their chemistry is undeniable.

While her ultra-wealthy parents want her to carry on the family legacy of world-renowned surgeons, Alexis doesn't need glory or fame. She's fine with being a "mere" ER doctor. And every minute she spends with Daniel and the tight-knit town where he lives, she's discovering just what's really important. Yet letting their relationship become anything more than a short-term fling would mean turning her back on her family and giving up the opportunity to help thousands of people.

Bringing Daniel into her world is impossible, and yet she can't just give up the joy she's found with him either. With so many differences between them, how can Alexis possibly choose between her world and his?
So tell me, friends: what did you read last month? What's on your TBR (to be read) list??
I have a whole pile of Book of the Month picks I need to work through!
xo
Gina
#August #Book #Recap #Fitnessista