Hi friends! I missed my April book roundup so I'm sharing the books I read in April, and most of the books from May + if I'd recommend adding them to your collection.
Hi hi! Happy Monday and I hope my US friends are enjoying a relaxing Memorial Day. Today, I'm praying for those who made the ultimate sacrifice to protect our country. "Thank you" will never be enough, and I'm holding our Gold Star families in my heart.
Summer is officially in full swing over here! We had a little end-of-the-year get-together, it was Liv's First Communion (I'll share some pics in Fri Faves), and we've been living in the pool. We spent all day yesterday floating around at the Lodge, eating delicious food, enjoying cocktail samples, and chatting with friends. It was the perfect day. Friendly reminder that tomorrow is the last day to get 20% off HigherDOSE at this link and with the code MDW2023.
For today's post, I wanted to share a book recap! I totally missed my recap for April, so I'm combining April's books + most of May's in this post. There was quite a mix of subjects and genres, and a couple of huge home runs. Here are all of the details!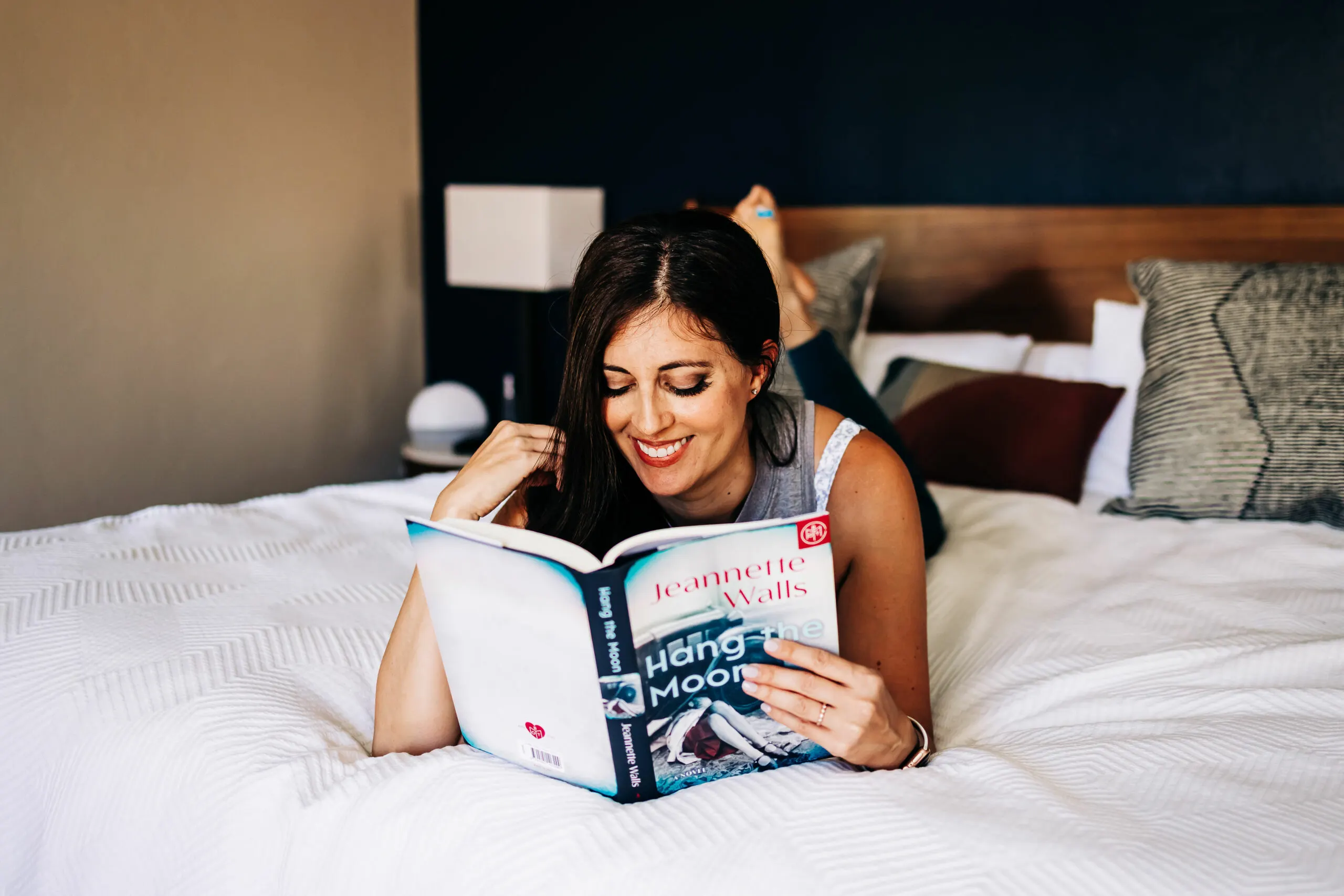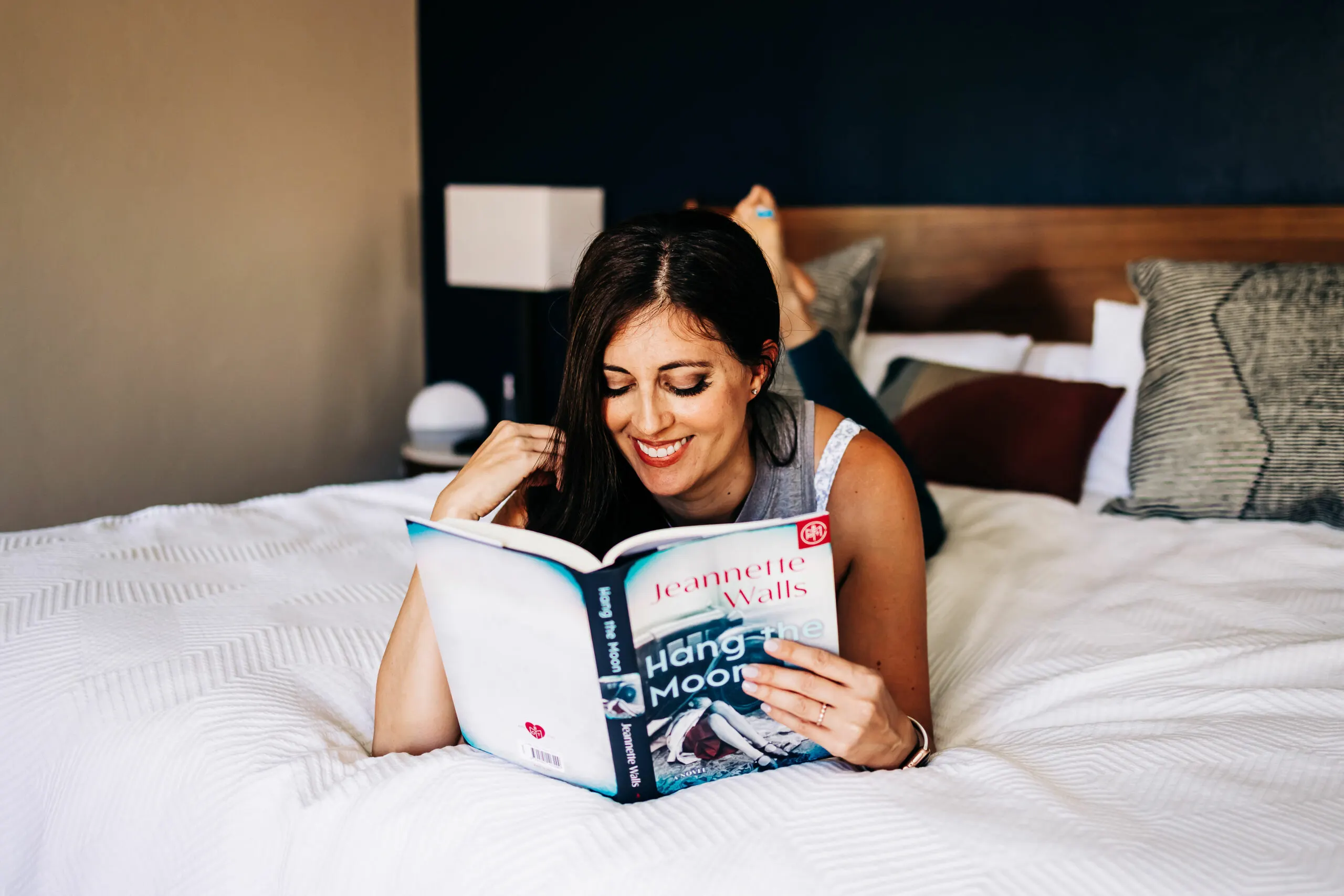 Books I've read lately (and if I'd recommend them!)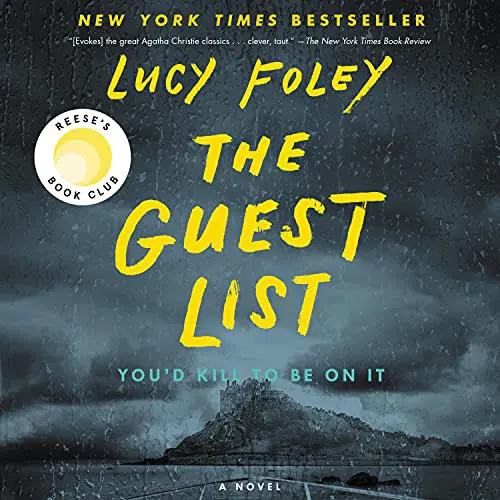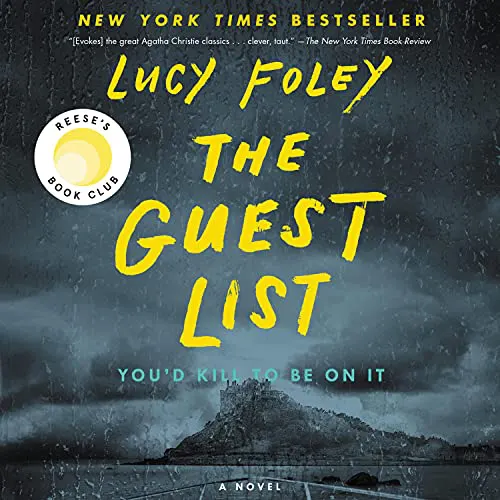 Guest List
This thrilling novel is like a rollercoaster ride of secrets, surprises, and suspense. Set against the backdrop of a glamorous wedding, the story unfolds with twists and turns that will keep you hooked from start to finish. Lucy Foley's skillful storytelling brings the characters to life, and you'll find yourself completely immersed in their world. With its picturesque setting, intriguing plot, and a dash of romance, "The Guest List" is the perfect escape for anyone craving a delightful blend of mystery and excitement.
I tend to stay away from thriller-ish books, but I've read a few Lucy Foley books and enjoy them. Plus, I don't find them to be overly violent or gory. If you're looking for a beach read that you can blast through, I definitely recommend it. 8/10
From Amazon:
A wedding celebration turns dark and deadly in this deliciously wicked and atmospheric thriller reminiscent of Agatha Christie from the New York Times best-selling author of The Hunting Party.

The bride – the plus one – the best man – the wedding planner – the bridesmaid – the body.

On an island off the coast of Ireland, guests gather to celebrate two people joining their lives together as one. The groom: handsome and charming, a rising television star. The bride: smart and ambitious, a magazine publisher. It's a wedding for a magazine or for a celebrity: the designer dress, the remote location, the luxe party favors, the boutique whiskey. The cell phone service may be spotty and the waves may be rough, but every detail has been expertly planned and will be expertly executed.

But perfection is for plans, and people are all too human. As the champagne is popped and the festivities begin, resentments and petty jealousies begin to mingle with the reminiscences and well wishes. The groomsmen begin the drinking game from their school days. The bridesmaid not-so-accidentally ruins her dress. The bride's oldest (male) friend gives an uncomfortably caring toast.

And then someone turns up dead. Who didn't wish the happy couple well? And perhaps more important, why?
Hang the Moon
TBH SO much happened, and at the same time, nothing really happened. I'm usually a fan of Jeannette Walls, but this book was not it for me. I feel like I could rattle off multiple plots for 20 minutes and still not be able to fully explain what this book was about. Initially, I was wrapped into the story but then got bored as it dragged on and on. 2/10… yikes.
From Amazon:
Sallie Kincaid is the daughter of the biggest man in a small town, the charismatic Duke Kincaid. Born at the turn of the 20th century into a life of comfort and privilege, Sallie remembers little about her mother who died in a violent argument with the Duke. By the time she is just eight years old, the Duke has remarried and had a son, Eddie. While Sallie is her father's daughter, sharp-witted and resourceful, Eddie is his mother's son, timid and cerebral. When Sallie tries to teach young Eddie to be more like their father, her daredevil coaching leads to an accident, and Sallie is cast out.

Nine years later, she returns, determined to reclaim her place in the family. That's a lot more complicated than Sallie expected, and she enters a world of conflict and lawlessness. Sallie confronts the secrets and scandals that hide in the shadows of the Big House, navigates the factions in the family and town, and finally comes into her own as a bold, sometimes reckless bootlegger.

You will fall in love with Sallie Kincaid, a feisty and fearless, terrified and damaged young woman who refuses to be corralled.
Paris the Memoir
Heads up: all of the trigger warnings.
Hands in the air if you had no idea of the atrocities that Paris Hilton has endured. From being abducted in the middle of night, to years of abuse at "elite" boarding schools, she's been through some horrible circumstances. It was heartbreaking to hear everything she experienced in her own voice, as I listened to this one on Audible. I've always been a Paris fan – I admire her grit and could always tell she was strategic and a hard worker – but this book just left me cheering for her even more. It's also a testament to how unfair the media and paparazzi were to women in the 1990s and early 2000s (like Britney Spears). 9/10 recommend.
From Amazon:
Paris rose to prominence as an heiress to the Hilton Hotels empire, but cultivated her fame and fortune as the It Girl of the aughts, a time marked by the burgeoning twenty-four-hour entertainment news cycle and the advent of the celebrity blog. Using her celebrity brand, Paris set in motion her innovative business ventures, while being the constant target of tabloid culture that dismissively wrote her off as "famous for being famous." With tenacity, sharp business acumen, and grit, she built a global empire and, in the process, became a truly modern icon beloved around the world.

Now, with courage, honesty, and humor, Paris Hilton is ready to take stock, place it all in context, and share her story with the world. Separating the creation from the creator, the brand from the ambassador, Paris: The Memoir strips away all we thought we knew about a celebrity icon, taking us back to a privileged childhood lived through the lens of undiagnosed ADHD and teenage rebellion that triggered a panicked—and perilous—decision by her parents. Led to believe they were saving their child's life, Paris's mother and father had her kidnapped and sent to a series of "emotional growth boarding schools," where she survived almost two years of verbal, physical, and sexual abuse. In the midst of a hell we now call the "troubled teen industry," Paris created a beautiful inner world where the ugliness couldn't touch her. She came out, resolving to trust no one but herself as she transformed that fantasy world into a multibillion-dollar reality.

Recounting her perilous journey through pre-#MeToo sexual politics with grace, dignity, and just the right amount of sass, Paris: The Memoir tracks the evolution of celebrity culture through the story of the figure at its leading edge, full of defining moments and marquee names. Most important, Paris shows us her path to peace while she challenges us to question our role in her story and in our own. Welcome to Paris.
Two Week's Notice
I've been a fan of Amy Porterfield forever and have always enjoyed her Online Marketing Made Easy podcast, so I was definitely interested in reading her new book.
Amy is a powerhouse in the world of entrepreneurship, and spills all her secrets on how to gracefully transition from a soul-sucking job to pursuing your passion and building a thriving online business. With her signature blend of tough love and practical strategies, Amy empowers you to ditch the nine-to-five grind and create a life on your own terms. It's like a bootcamp for your mindset, pushing you to step out of your comfort zone and chase your dreams with unwavering determination.
I do think this book is geared more to true beginners in their online entrepreneurship journey. There were a couple of gems that I could use in my current business model, but highly recommend this book if you're just getting started. 8/10
From Amazon:
Ever wish there was a step-by-step blueprint to design your life for financial freedom, lifestyle flexibility, and major impact?

Are you ready to go from being stuck and complacent to courageous and capable of creating a business offering you the time and financial freedom you never dreamed possible?

Through sharing her tried-and-true strategies, inspiring stories, and mindset shifts, Amy Porterfield, host of the top-rated podcast Online Marketing Made Easy and a 9-to-5 escapee who built an 8-figure online business on her terms, reveals:

· Why you don't need to know exactly what your business is going to be to get started

· Tips to navigate the 5 most common boss traps, including self-sabotage and "superwoman syndrome"
· How to use your 10 percent edge to build a foolproof marketing plan
· The keys to set up your business to avoid trading your time for money
· How to craft your first offer and overcome the fear of putting it out there

You can have more time, flexibility, recognition, income, and impact. You're capable of so much more than you know. You've got this!
Nora Goes Off Script 
Nora writes fluffy romance scripts for a living, but her most recent work of art has a sad ending: the husband leaves and doesn't come back. It also happens to be a true story about her life. When the actor playing her ex-husband decides to take a vacation from the Hollywood bustle and stay on her property, her world is flipped upside-down.
This book is a cupcake of a summer beach read: sweet, witty, and so enjoyable. I didn't want it to end and wish I could read it for the first time all over again. If you're looking for a summer read, this is it!! 10/10
From Amazon:
Nora Hamilton knows the formula for love better than anyone. As a romance channel screenwriter, it's her job. But when her too-good-to-work husband leaves her and their two kids, Nora turns her marriage's collapse into cash and writes the best script of her life. No one is more surprised than her when it's picked up for the big screen and set to film on location at her 100-year-old home. When former Sexiest Man Alive, Leo Vance, is cast as her ne'er-do-well husband, Nora's life will never be the same.

The morning after shooting wraps and the crew leaves, Nora finds Leo on her porch with a half-empty bottle of tequila and a proposition. He'll pay a thousand dollars a day to stay for a week. The extra seven grand would give Nora breathing room, but it's the need in his eyes that makes her say yes. Seven days: It's the blink of an eye or an eternity depending on how you look at it. Enough time to fall in love. Enough time to break your heart.

Filled with warmth, wit, and wisdom, Nora Goes Off Script is the best kind of love story—the real kind where love is complicated by work, kids, and the emotional baggage that comes with life. For Nora and Leo, this kind of love is bigger than the big screen.
So tell me, friends: what's the best book you've read recently? Any summer travel book recs? Please send them my way!
xo
Gina
#Books #Ive #read #recommend