My Swim Secret
It was the summer after 1st grade and the first week of Farm Camp. I loved learning about the animals…but that was about it. I hated being around the other kids because when you're not cool, the ones that are make sure you know.
It was Friday, Pool Day, the most exciting day of the week! I had packed my brand new 2-piece bikini that I begged my mom to buy me. My first bikini ever. I was so excited and ready to show it off! As we filed into the locker room, I felt 2 of the cool girls kind of looking at me. Then when we got out to the pool, they tapped my shoulder and said they wanted to tell me something.
I thought maybe they'd tell me they liked my swimsuit and then we could be friends! But instead, they loudly announced in front of the whole group of girls AND boys – "Your swimsuit is see through."
Everyone laughed.
I looked down, trying to hide my body like I was hiding my shame.
That day, I sat alone.
***
One day when I was talking to the POPFLEX team about how we should go about launching Swim, I went off on a tangent about the memory around my first bikini – the story that you just read above. After an uncomfortable silence, one by one the other women on the team started sharing their stories too. It became pretty clear that when it comes to swimsuits, there's a defining moment when a bathing suit is no longer just a thing you wear to the beach…it becomes a thing that is associated with insecurity, judgment, and shame.
Although these experiences were from so long ago, it never really faded from any of our memories. Swimsuits come with so much baggage that I wish we didn't have to still carry.
My goal with the launch of POPFLEX's first swim collection is to allow us all to rewrite our stories and get a second chance at healing our relationship with our bodies and our swimsuits.
For the past 2 years, I've become even more obsessed with perfecting the fit of my designs because when it comes to swim, there's no room for error. I want these pieces to embrace your body and make you go DAAAANGGGG when you look in the mirror. I want you to be able to actually swim, snorkel and slide without worrying about your top falling off…because…
True story: I was at Raging Waters wearing a string bikini and after I went down the slide, my bottoms completely fell off.
THIS CANNOT HAPPEN EVER TO ANYONE WEARING MY SWIMSUITS EVERRRRR!!!
Anyway…do YOU have any mortifying or defining #swimsecrets you want to share? How about we leave our trauma in the comments and move on from here? Sound good?
BTW thank you for all of your support in the comments last night. I appreciate you for allowing me time to get this collection right.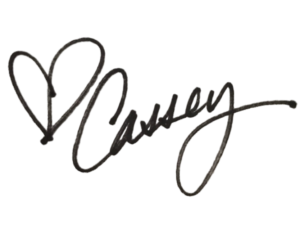 #is…my #swim #secret