New Blogilates Protein Powder: REAL Asian Flavors by a REAL Asian Woman
Hey guys!
Initially, when I was pitching Blogilates protein powder to Target, I was sparkly-eyed about creating a unique flavor assortment that had not been done before in the supplement world. Specifically, I wanted to develop popular Asian dessert flavors (also my personal fave flaves in the 🌎) in a protein powder format.
However, no matter how hard I pushed, it didn't matter because I didn't have any numbers to back up my belief in the success of my Ube and Matcha protein. I mean, I get it. They're "unusual" flavors, it's a lot of units to take a risk on, and I was a new brand in the nutrition aisle with no sales record to back me up. So I was greenlit only to produce the Sweet Cream and Chocolate Shake flavors for an initial test round.
I had a lot of proving to do.
In March 2022, I launched Blogilates Protein across Target stores nationwide. I knew that the only way Ube and Matcha were ever gonna get a shot was if you guys genuinely loved Sweet Cream and Chocolate Shake.
Well…
Y'all came to SELL👏IT👏OUT👏
Together, we PROVED.
Bc of you, I'm so proud to say that Target is now carrying 2 new protein powders in REAL ASIAN FLAVORS DONE BY A REAL ASIAN WOMAN (and done right). And I need to emphasize the "done right" part bc I have tasted so many "matcha" proteins in my lifetime and forreal every single one of them makes me wanna regurgitate.
We spent 2 years trying to get the Ube Soft Serve protein to taste authentically nutty and sweet, retain its purple color w/o the unnatural dyes, and keep it smooth which is the hardest when you're also trying to make it plant based. Matcha Milkshake was even tougher. How do you get that earthy taste without going too bitter? How do you get the creaminess in there without using any milk products?
But on the 12th sampling round, we finally got it.
Mix with water and it's real good. Almond milk and it's creamy. Oat milk and it's absurdly fatty. Add boba and you've got protein boba and that's LITERALLY all I've ever wanted in life 😭
Shop the new Blogilates protein powder flavors at Target!
Ube and Matcha are avail rn in some 🎯 stores (test phase) and on target.com! Also we still need to talk about the protein bars! So next post!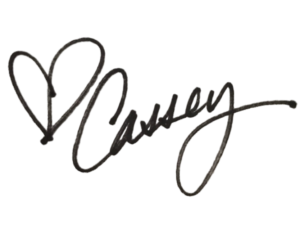 #Blogilates #Protein #Powder #REAL #Asian #Flavors #REAL #Asian #Woman