A hiking adventure is a lot more fun when you have your best friend by your side. But what if your preferred hiking buddy is a four-legged friend?
Just like you want to have the best hiking gear for yourself, you also want to keep your dog safe and happy! So here's a look at the best dog hiking gear for a fun time outdoors.
1. Outward Hound Port-A-Bowl Portable Dog Dish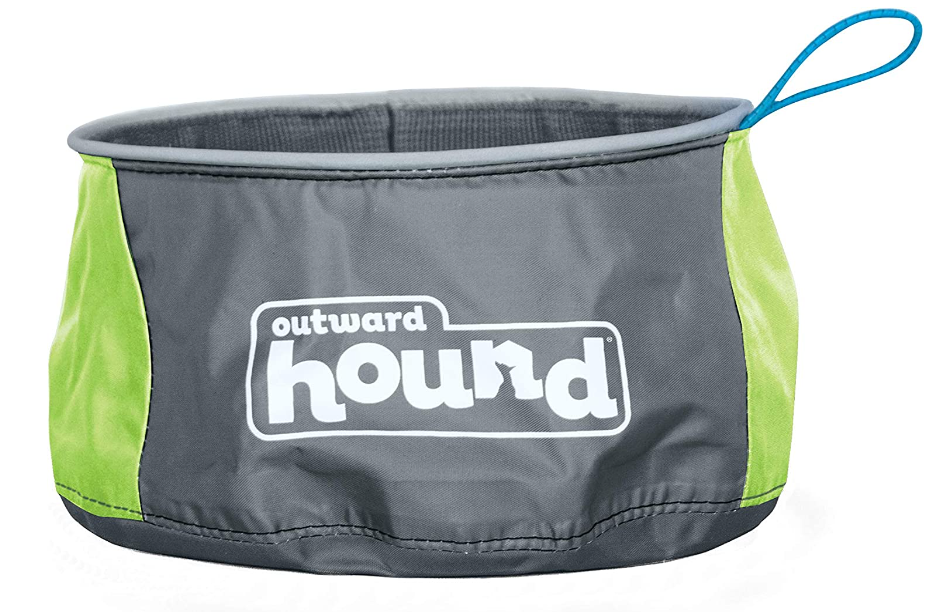 Water is one of the most important things you can take on your hiking trip. You don't want your pup getting dehydrated, after all! You'll also want to bring food so your dog can keep up his energy.
To make it as easy as possible for your dog to drink and eat, it's helpful to bring along this portable, collapsible bowl. It's lightweight and made of durable nylon while capable of holding 48 ounces of food and water.
Get it on Amazon.
Price: $6
2. Mighty Paw Waterproof Dog Collar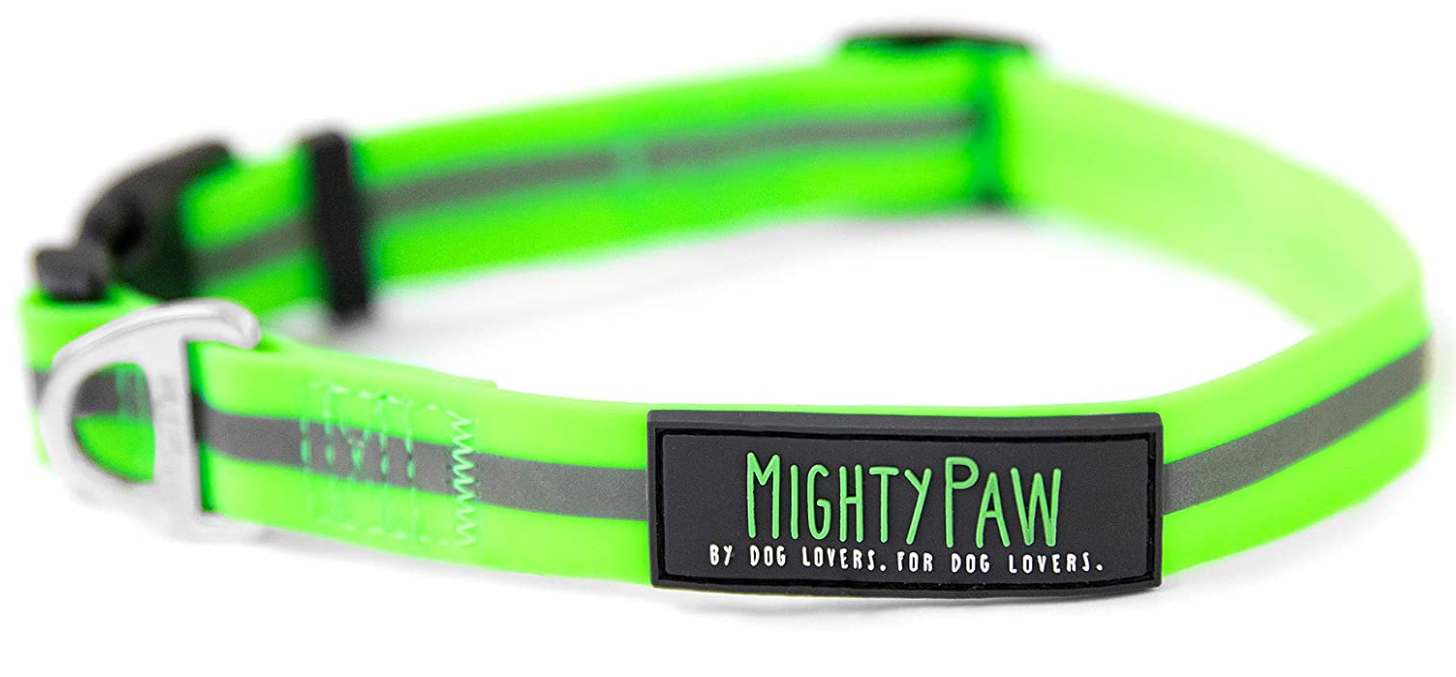 A reflective collar can help you keep a closer eye on your pup, especially when it's getting dark. This waterproof and smellproof collar is durable, yet soft and bendable to ensure maximum comfort for your trail buddy.
When it gets inevitably dirty, just give the collar a wipe with a cloth or paper towel, and it'll be good as new!
Get it on Amazon.
Price: $12
3. Tuff Mutt Hands Free Dog Leash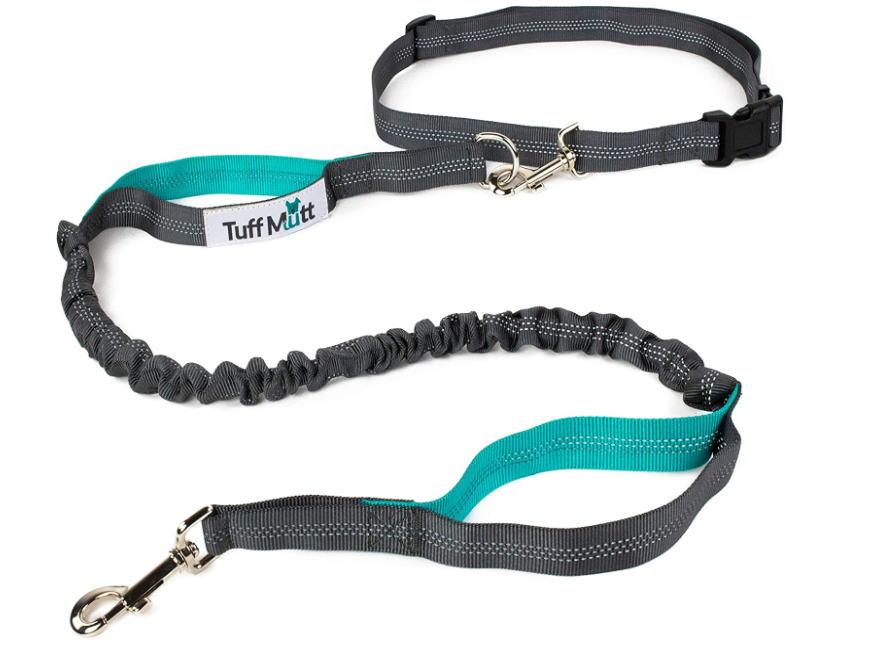 Ditch your normal walking leash for a special trail leash when you hit the hikes! This hands-free leash hooks onto you as a belt, which is great for running, hiking, or biking when you want to have both your arms available.
The entirety of this four-foot leash is lined with a reflective band and bright stitching to help keep you and your pup safe.
Get it on Amazon.
Price: $25
4. RUFFWEAR Grip Trex Dog Boots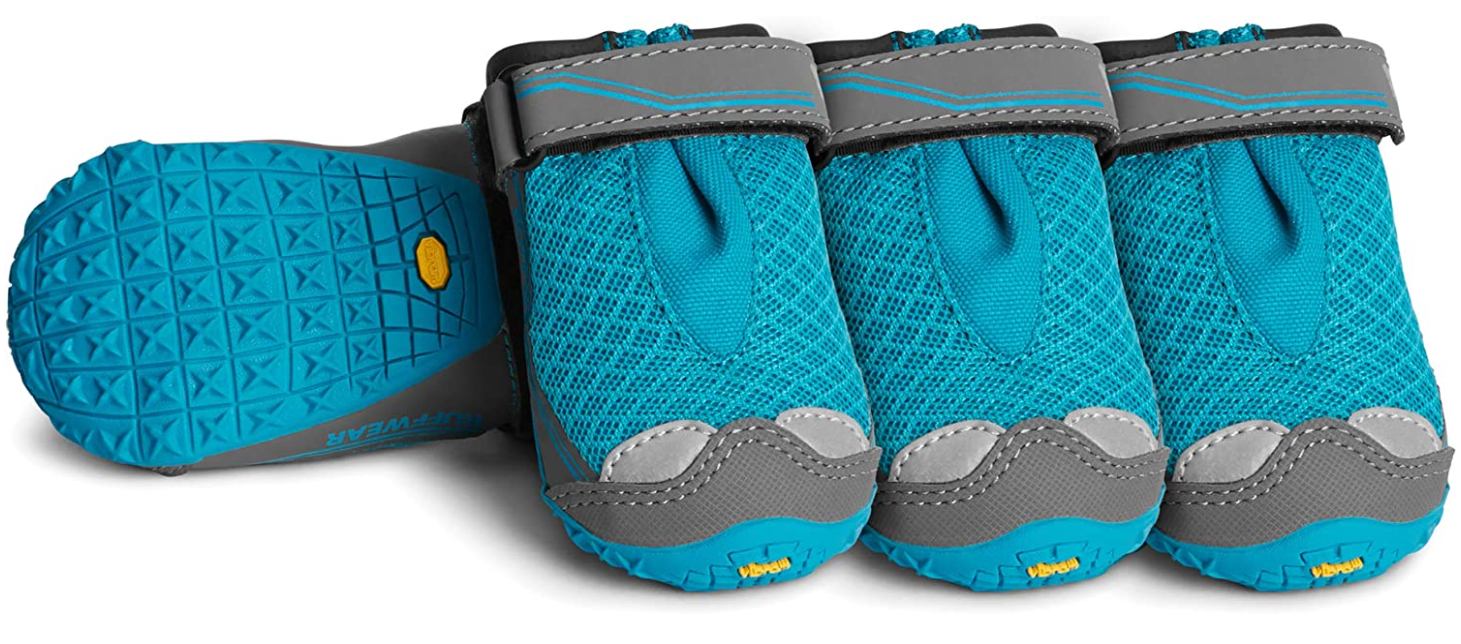 Do dogs need hiking boots? Yes, sometimes they do! Depending on the climate, terrain, and your pup's sensitivity, your furry friend might benefit from some paw protection.
These trail-ready boots have tough, grippy outsoles for serious protection and traction. The tightly woven air mesh keeps dirt and debris out while staying comfortable and ventilated.
Get it on Amazon.
Price: $85
5. Browning Dog Protection Vest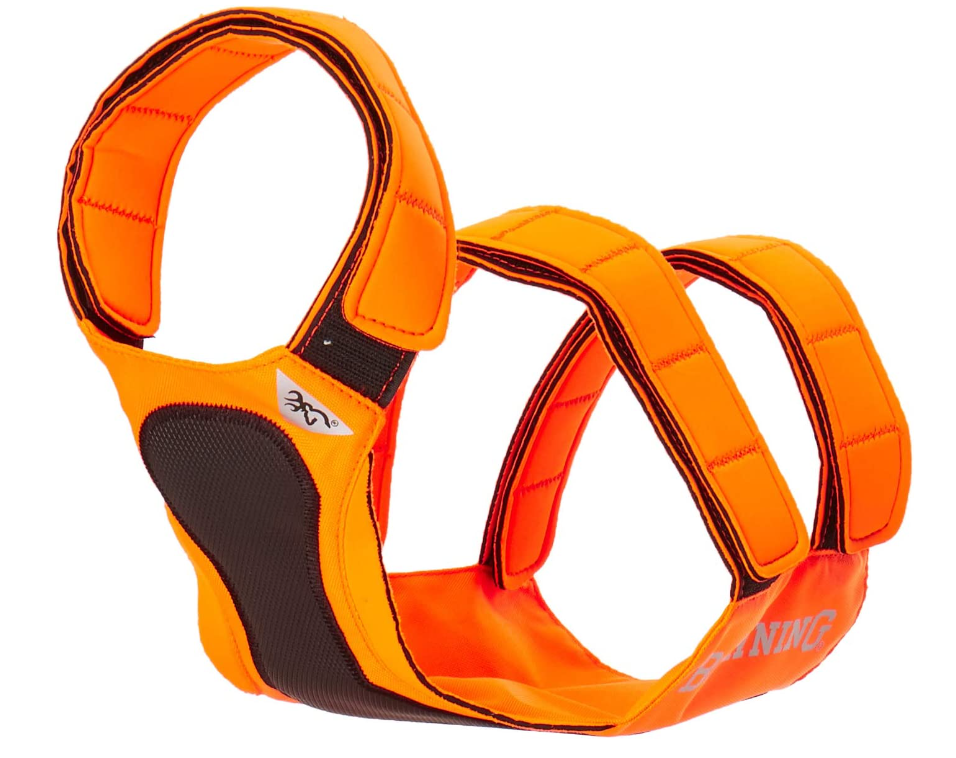 The most important pieces of dog hiking gear are designed to protect. This lightweight protective vest is made from water-, tear-, and puncture-resistant fabric that'll shield your dog against any sticks or rocks poking out of the trail.
The easily adjustable neoprene straps ensure a perfect fit, and the vest comes in high-vis orange with reflective stitching. Your purchase also comes with a one-year warranty that covers any defects in material.
Get it on Amazon.
Price: $30
6. SUPERJARE XLarge Elevated Dog Bed with Canopy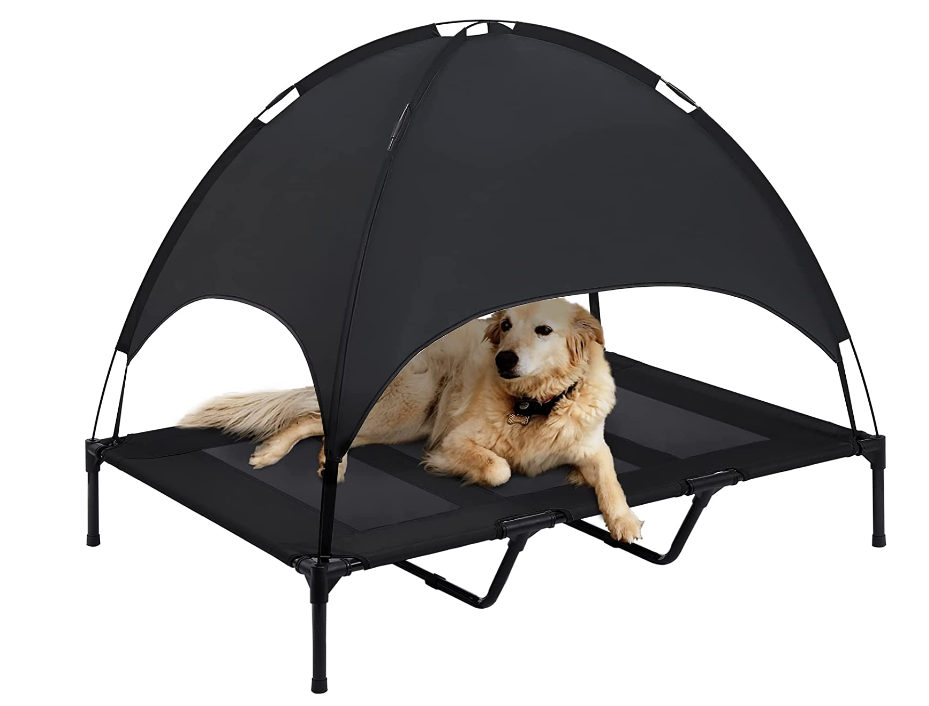 There's nothing like sprawling out at the peak of a long hike with your best friend. This easy-to-install canopy bed is made with durable, breathable mesh fabric that can hold up to 100 pounds.
At 11 pounds, the bed might add some extra heft to your backpack — but after all, your pet is worth it.
Get it on Amazon.
Price: $60
7. ARCA PET Cat & Dog First Aid Kit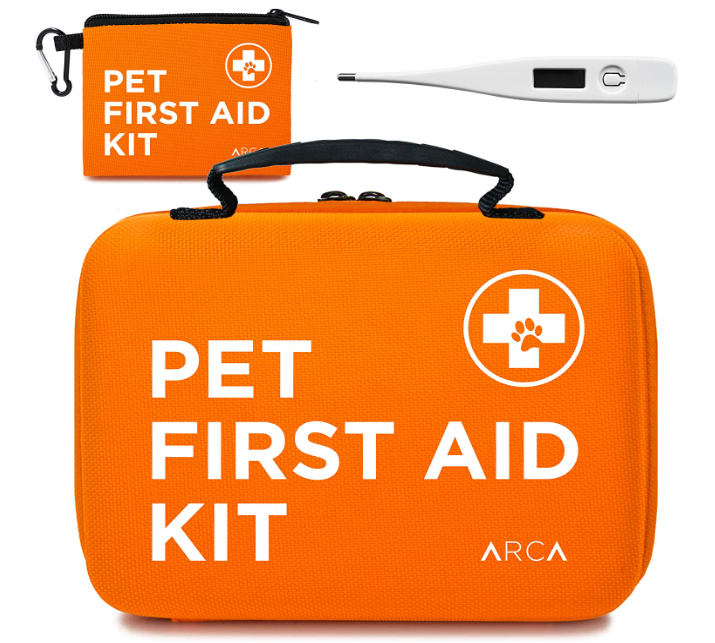 You'll want to be prepared for any emergency when you're hiking with your dog, so bring along a pet first aid kit.
Most include gauze rolls, bandages, cold packs, antiseptic wipes, vet wraps, styptic powder, and more, so you can handle whatever sticky situation arises.
Get it on Amazon.
Price: $40
8. Whistle Go Explore 2.0 Smart Tracker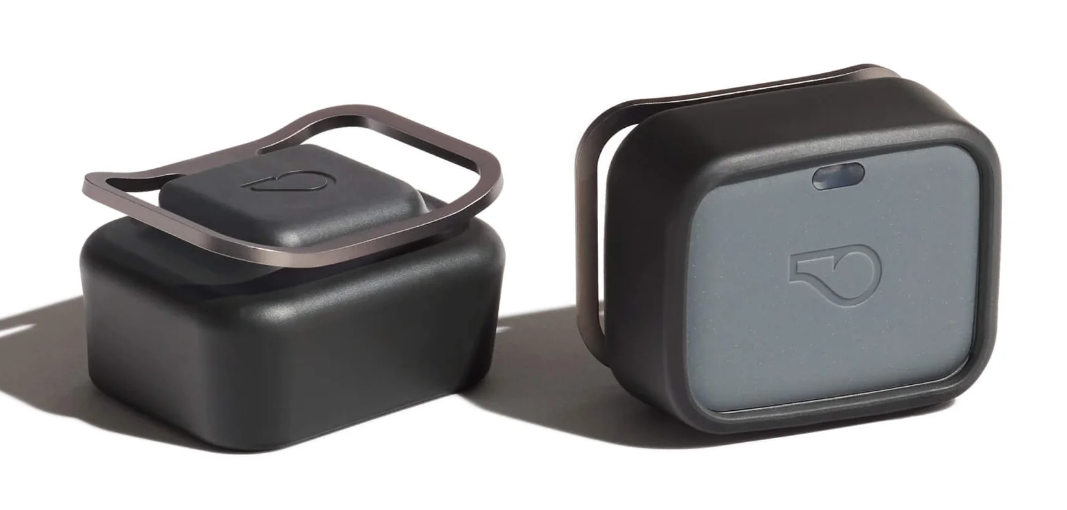 In the unfortunate situation that your dog gets away from you on a trail, it can be handy to have a GPS tracker on your pup. Whistle's smart tracker has GPS capabilities that update its location every 15 seconds, powered by AT&T's LTE network.
It even includes activity tracking and health monitoring so you'll have use for it off the trails.
Get it at Whistle.
Price: $129
9. Earth Rated Dog Poop Bags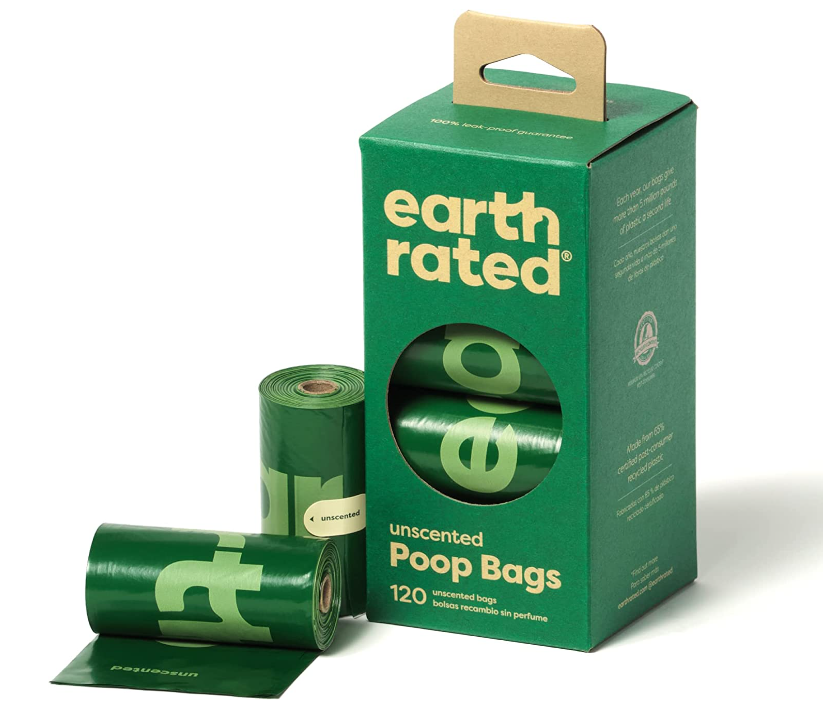 Be considerate of your fellow hikers and bring along a few poop bags while you're hiking so you can clean up after your pooch.
Earth Rated's extra-thick, leak-proof bags are made from 65 percent post-consumer recycled plastic, reusing over 5 million pounds of plastic that would've otherwise headed straight to a landfill.
Get it on Amazon.
Price: $8
10. Modoker Dog Travel Bag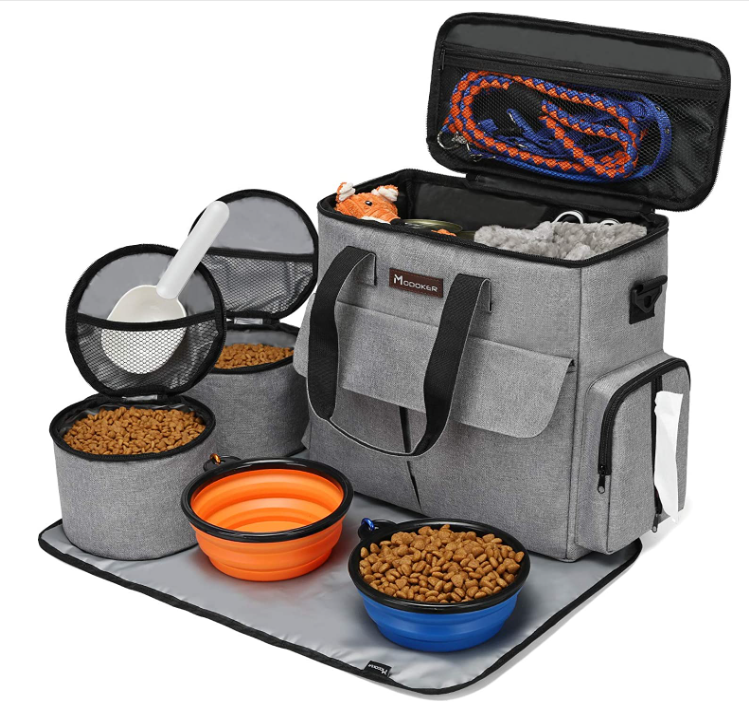 With all this dog hiking gear, you might want an easy way to carry everything. Consider this traveling bag, which comes with a tote for food, two bags for kibble, a water-resistant placemat, and two collapsible bowls.
The outer material repels water while the inner lining stays dry and leak-proof. Store treats, food, toys, and more in the several functional pockets on the outside of the bag.
Get it on Amazon.
Price: $43
#Dog #Hike #MustHave #Items