Walking is a low-impact form of cardio that's accessible and affordable. To reap the benefits of walking, though, you'll want to take note of your average walking speed and aim to keep a brisk pace.
That'll vary based on your fitness level, but at least 100 steps a minute is a reasonable goal, according to researchers.
Your phone or a fitness tracker can help you determine your average steps per minute.
By picking up the pace of your average walking speed, you can help with your overall cardiovascular function, says Evan Williams, a certified strength and conditioning specialist and a certified personal trainer who has worked with athletes from the NBA, WNBA, and the NFL.
"Improving cardio capacity will improve your overall heart and lung health and will allow you to exercise at a higher intensity for longer durations without feeling fatigued," says Williams.
Walking faster is also a sign of healthy aging (more on that later)!
What's the Average Walking Speed for Men and Women?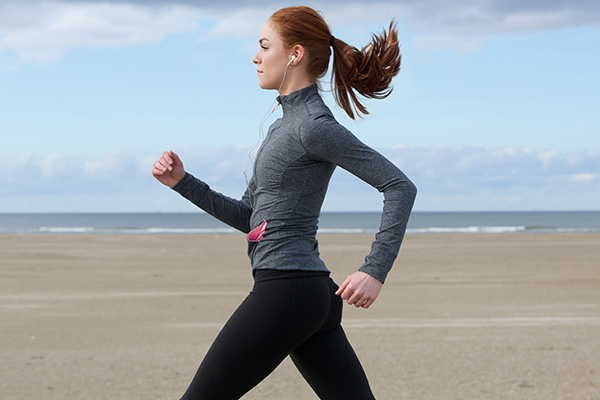 For the average healthy adult, outdoor walking pace will most likely fall somewhere between about 1.8 miles per hour (a slow pace of more than 30 minutes per mile) to about 3.6 miles per hour (a very fast pace of nearly 16.7 minutes per mile), with an overall "brisk" pace falling in the middle.
The average walking speed for men and women change as we age:
| | | |
| --- | --- | --- |
| AGE | SEX | MPH |
| 20–29 | Male | 3.0 |
| | Female | 3.0 |
| 30–39 | Male | 3.2 |
| | Female | 3.0 |
| 40–49 | Male | 3.2 |
| | Female | 3.1 |
| 50–59 | Male | 3.2 |
| | Female | 2.9 |
| 60–69 | Male | 3.0 |
| | Female | 2.8 |
| 70–79 | Male | 2.8 |
| | Female | 2.5 |
| 80–89 | Male | 2.1 |
| | Female | 2.1 |
What's the Average Walking Speed By Age?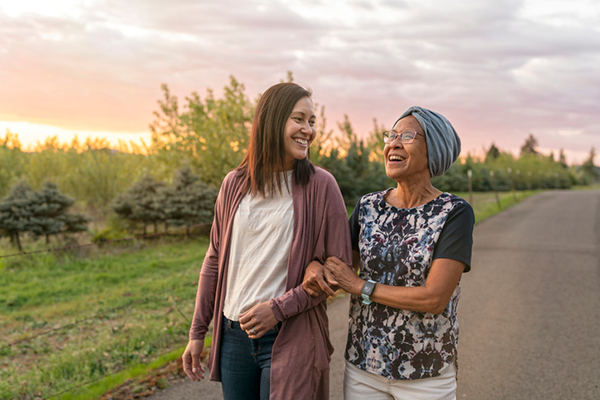 Our average walking speed doesn't peak until middle age.
Research shows that people in their 40s actually walk at a faster average speed than they do in their 20s and 30s.
According to the 2011 study cited in the chart above, adults ages 40–49 are the fastest walkers. Average walking speed is actually a sign of how fast or slow you're aging, so this is an excellent finding.
Slow walkers tend to age faster than those who maintain a higher average walking speed, according to 2019 research that measured the average gait of adults over five decades.
This cohort study of over 900 New Zealanders lasted from birth to age 45, and it cited slow walking as a sign of accelerated aging at midlife.
Walking is also a workout that's relatively low-impact and easy on the joints, so it's ideal for every stage of life.
(Don't forget to warm up and cool down to prevent injury — add these muscle mobility exercises to your routine.)
What Is a "Brisk Pace"?
What feels like a "brisk pace" is going to be different for everyone.
Start by determining your maximum heart rate, then get familiar with the different heart rate zones.
"Around 50 to 70% of your max heart rate is a safe range for activities like walking," says Williams. "If you have a fitness tracker, use that to track your heart rate and intensity during your walk."
Walking at a pace of about three miles per hour (or 20-minute miles) can be considered moderate-intensity exercise.
A brisk pace could be anything faster than that.
The Centers for Disease Control and Prevention considers moderate-intensity exercise to be a workout where you should be able to talk, but not sing.
Aim for an easy conversation if you are walking with a partner, but don't let your chit-chat impact your pace.
As each of us is different, pay attention to your heart rate during your walks to see which heart rate zone you're in.
How Far Will Most People Walk In Their Lifetime?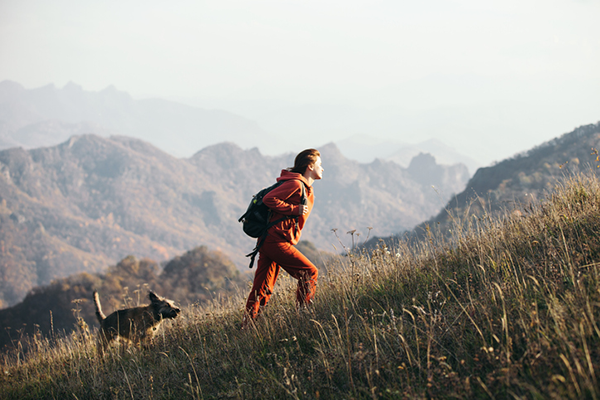 A 2017 study published in the journal Nature reported that the average American takes only 5,000 steps a day.
Using that calculation and the assumption that the average U.S. adult lives to be 79 years old and starts walking around age 1, you could walk 142,350,000 steps in your lifetime.
Assuming there are about 2,000 steps in a single mile, that's 71,175 miles. That's like walking around the Earth about 2.86 times!
And, interestingly enough, we should aim for about twice that much.
Researchers in 2011 estimated that 10,000 steps per day (about 5 miles) is a "reasonable target for healthy adults."
Time to start walking!
How Can I Start Adding More Walking Into My Daily Routine?
"One of the best ways to start adding more walking into your daily routine is to try to get up and move around periodically during your day," says Williams.
"As most jobs require us to remain seated for most of the day, try to get up and walk around during breaks," he adds.
Here are some tips to help you walk more throughout the day — remember to focus on your average walking speed, too.
Use the stairs instead of elevators or escalators any chance you get.
Take calls and meetings while walking when possible.
Gather a group of friends (in person or online) and start a weekly walking challenge.
Park once and walk to individual errands, instead of driving to each one.
Set a timer on your phone to remind you to get up every hour. Walk for at least a couple of minutes to offset the sitting.
When meeting friends for coffee, take it to go and log extra steps.
Instead of scrolling social media when you arrive at an appointment early, walk around the block.
Walk laps while watching your kids' practices and games.
Pace while watching TV solo or while talking on the phone.
Add these ankle strengthening tips into your routine to keep logging those miles safely, now and as you age.
#Average #Walking #Speed